...really fast. My craving for backyard bar-b-que while feeling the sun burn into my bare back will have to wait for a while. Time to look for my thermal long johns and hand warmers. We have been hit with storm after storm up here in the Pacific Northwest and the fall colors are being blown somewhere into Idaho. They can have it....I have enough to do on my end.
Well, its mushroom time once again! All the recent rain has fungus popping up everywhere...look at where I found a colony of mushies...
Pretty cool, huh? We were up hiking around Mt Baker Ski Area last weekend enjoying a break in the weather. On a trail toward Swift Basin, we came up upon a field of wild blueberry bushes that were full of ripe plump berries. Couldn't eat 'em all...not even close. But I found this poisonous Aminita. Looks good enough to eat, right? No....this would be your "Last Supper".
Further up the mountain with the smell of ozone in the air, we came upon this vista with the sun breaking through threatening clouds. I wish you could take a deep breath of this......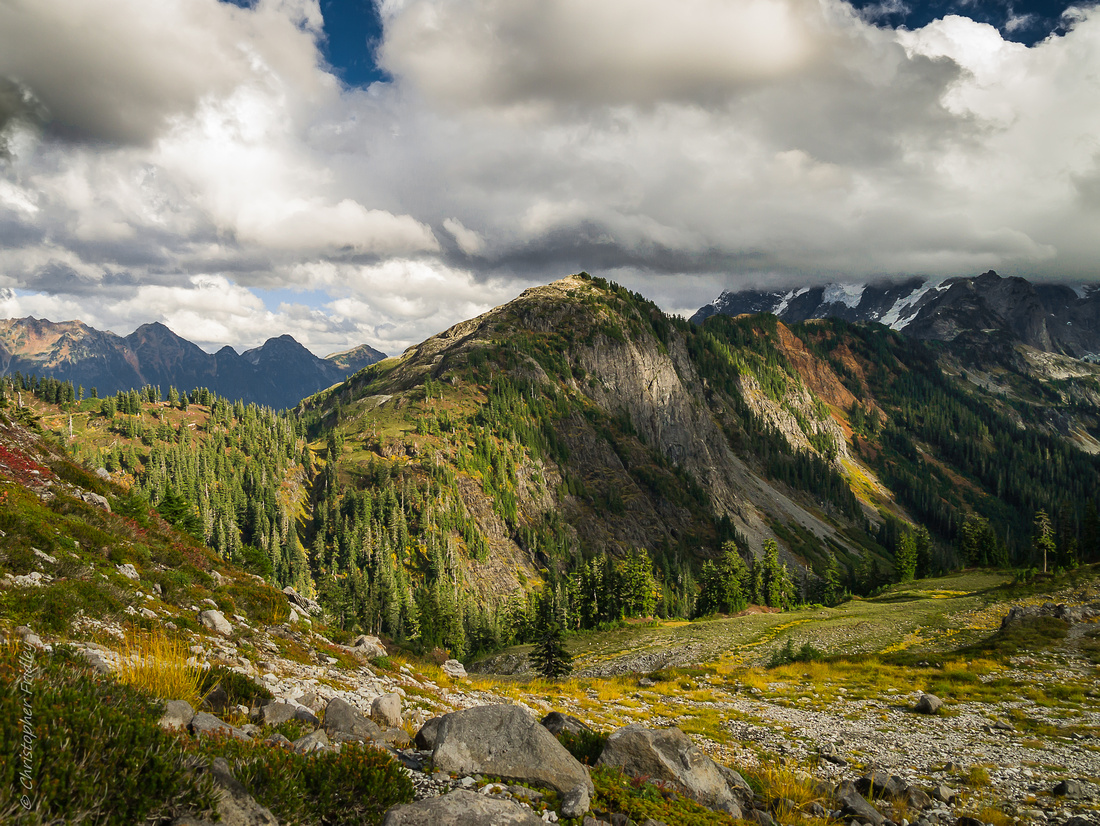 Shortly after capturing the last image, all hell broke loose and we left the area recharged and ready for reality once again. At least for a while, lol.
Remember to check out the galleries in my portfolio for lots more images. You may see something you'd like to hang in your garage..or your man cave. Prints, framed prints, gallery-wrapped canvas and more are available here on the site. Just sayin'!
Till next time....
Chris